Spotlight on the Syrian War and Global Refugee Crisis
POV opens its 30th season with three feature films and two shorts on a single topic: the Syrian war and global refugee crisis. The special showcase will follow events nationwide commemorating World Refugee Day on June 20, 2017.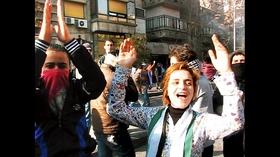 The fate of Syria through the intimate lens of a small circle of friends and journalists.